THE 6TH EDITION OF ARTEMIS
Films that inspire! 👇

ANY FEST TICKET = ALL ACCESS PASSES – $29.95
Click the Streaming Menu button for complete list of offerings
or category/theme buttons for sorted pages.
ARTEMIS WELCOME – Fri, Apr 23, 2021: 7:30 – 9:30pm PT

7:30 – 9:30pm – Audience & Creator Welcome
Bring Your Cocktails & hors d'oeuvres 😀
VIRTUAL SCREENINGS/OFFERINGS
Available from April 10 – May 10, 2021 approximately
PANELS | ROUND TABLES

Between 12:00 – 6:00pm on Sat & Sun, Apr 24 & 25, 2021
2021 WINNERS CELEBRATION – Sun. Apr 25, 2021
7:30pm – Presentation of all 2021 Awards & Prizes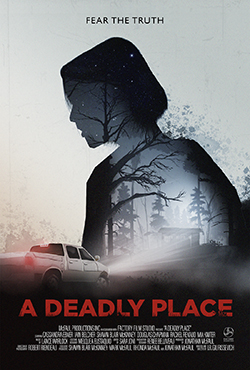 A DEADLY PLACE - FEATURE NARRATIVE - A woman returns home after her father's death only to be reunited with friends of the family who hold secrets about her past that she will come to face in deadly measures. Cassandra Ebner; Iain Belcher; Shawn Blair McKinney; Douglas Chapman; Rachel Renaud; J.R. Giurissevich, writer/director. Adult themes. Adult language. Violence. Canada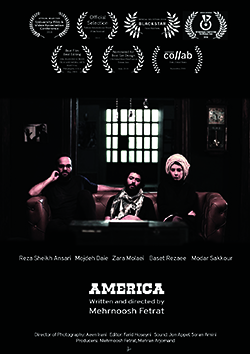 AMERICA - SHORT NARRATIVE - An Iranian journalist couple wants to move to America to escape the difficulties of their country. The woman receives her visa but her husband doesn't. He stays in Iran and watches his wife find success on television and falls into a state of depression. Mojdeh Daie; Zara Molaei; Reza Sheikh Ansari; Baset Rezaee; Modar Sakkour; Mehrnoosh Fetrat, writer/director. Adult themes. Subtitles. Iran

WHERE WE DISAPPEAR - FEATURE NARRATIVE - After committing a crime to protect her son, Anastasia is sentenced to 12 years in a Soviet prison camp. Her arrival upsets the balance of power between the inmates. Georgina Haig; Jolene Andersen; Katharine Isabelle; Vera Cherny; Osa Wallander; Arthur M. Jolly, writer; Simon Fink, director; Vanessa Pantley, producer. Adult themes. USA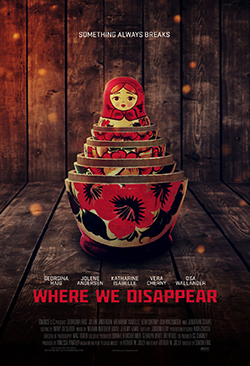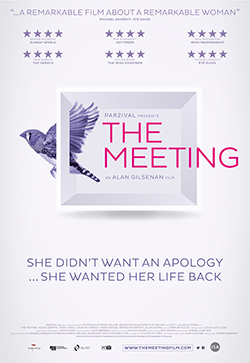 THE MEETING - FEATURE NARRATIVE - The film is based on a real meeting which took place between Irishwoman Ailbhe Griffith and the man who, nine years earlier, subjected her to a horrific sexual assault. Ailbhe Griffith; Marie Keenan; Kevin McCormack; Terry O'Neill; Brenda McSweeney; Allan Keating; Alan Gilsenan, writer/director. Adult, intense themes. Ireland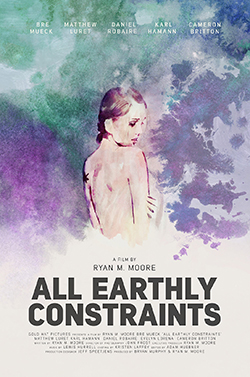 ALL EARTHLY CONSTRAINTS - FEATURE NARRATIVE - Emily, a struggling screenwriter who works in a gelato shop, writes a screenplay about Emma, a struggling screenwriter who works in a coffee shop, who is also secretly the superheroine "Emmageddon." Bre Mueck; Matthew Luret; Karl Hamann; Daniel Robaire; Evelyn Lorena; Cameron Britton; Ryan M. Moore, writer/director. Adult themes. USA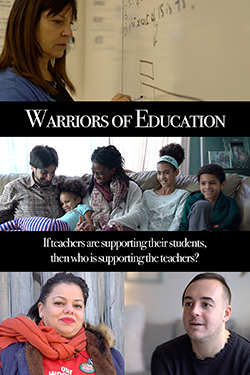 WARRIOR OF EDUCATION - SHORT DOCUMENTARY - Candid conversations with four teachers around the New York City area. At a time when there seems to be an abundance of negative press on teachers, this film aims to give teachers a chance to share their experiences. Aixa Rodriguez; Fanny Sosenke; Kris Casey; James Franciamore; Nnenna Franciamore; Karen Sarah Watson, director. USA
UPROOTED - FEATURE DOCUMENTARY - In their own words, four brave women tell how they were able to not only live through one of worst terrorism ever during the conflict in the North East of Nigeria, but also how they found strength they never knew they possessed. Zainab Hamidu; Hadiza Mustapha; Ruth Steven; Halima Bukar; Ummi Bukar Ummi Yakubu Ilse Van Lamoen Isoun, story dev. Nigeria Adult themes. Graphic language and disturbing images. Nigeria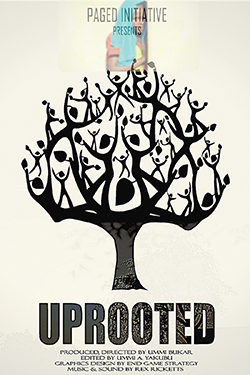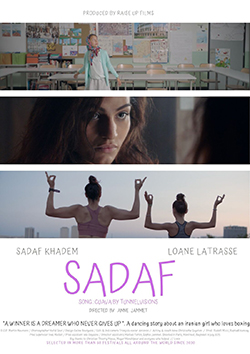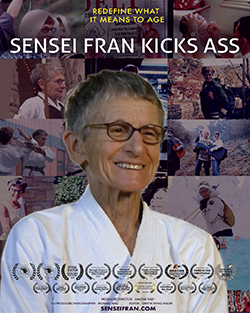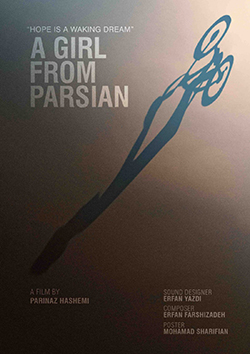 SADAF - SHORT DOCUMENTARY - "A WINNER IS A DREAMER WHO NEVER GIVES UP ". A dancing story about an Iranian girl who loves boxing. From the streets of Tehran to the rings of Europe, Sadaf Khadem lets nothing get in the way of her dream. Sadaf Khadem; Loane Latrasse; Anne Jammet, writer/director. France
GÖZDE THE FIGHTER - SHORT DOCUMENTARY - A celebration of Gozde Kirdar, who grew up in the VakıfBank Sports Club youth team and wore the yellow - black jersey for 19 years and retired at the ceremony held at the VakıfBank Sports Palace. Gozde Kirdar; Ahmet Mert Yavuz, director. Subtitles. Turkey
SENSEI FRAN KICKS ASS – SHORT DOCUMENTARY – Octogenarian Fran Vall holds a 6th degree black belt in Judo and a 5th one in Naginata (Japanese sword fighting). In addition to that, she still finds time to work as a ski and snowboard instructor and volunteer in her community. And that's not all! Fran Vall;  Simone Fary, director; Simone Fary/Richard Hall co-producers, USA
INNER SELF - SHORT NARRATIVE - A violinist wants to enter an administrative building, but as she lacks the formal hijab, must stay in the waiting room. Inspired by the events that occur there, she writes her new piece of music. Niloofar Mohebbi; Mehrbanoo Batebbi; Maryam Jamalipour; Abdoreza Parsa; Mohammad Hormozi, writer/director. Adult themes. Iran
A GIRL FROM PARSIAN - SHORT DOCUMENTARY - Iranian women living in a small southern town fight for their right to ride bicycles even though it is prohibited. Fatemeh Jahandideh; Jalil Jahandideh; Parinaz Hashemi Mobarakeh, director. Iran
LIFE, BOAT, HOME - SHORT DOCUMENTARY - Lifeboat navigator passionately saves lives despite tragically losing her soulmate. Lisa Levins, Lifeboat Navigator; Beta Bajgart, director. Ireland.
BARBELL SNATCH - SHORT DOCUMENTARY – ANIMATION - Some ceilings need to be broken, some trends need to be bucked, some things only you can lift. Ira Zabolotnaya, athlete; Matthew B. W. Sheehan, director. USA
FAST AND FASTER - SHORT DOCUMENTARY - Legendary rally woman was winning accolades all over the world while losing her personal battles. Rosemary Smith, rally driver; Beta Bajgart, director. Ireland.
NARETOI - SHORT DOCUMENTARY - Naretoi ("women empowering women" in KiMaasai) follows a team of Maasai and American women on a self - supported expedition to the summit of Mount Kenya (16,355 ft). Kelsey Doyle, Katie Sugarman, directors. Adult themes, subtitles. USA/Africa