WELCOME TO THE 6TH VIRTUAL EDITION OF ARTEMIS
Main streaming menu showing all screenings/events.
Use theme or category buttons to navigate to sorted virtual offerings.
(Save yourself! From scrolling 👇 this very long page 😀 )

ANY FEST TICKET = ALL ACCESS PASSES – $29.95
ARTEMIS WELCOME – Fri, Apr 23, 2021: 7:30 – 9:30pm PT

7:30 – 9:30pm – Audience & Creator Welcome
Bring Your Cocktails & hors d'oeuvres 😀

VIRTUAL SCREENINGS/OFFERINGS
Available from April 10 – May 10, 2021 approximately
PANELS | ROUND TABLES

Between 12:00 – 6:00pm on Sat & Sun, Apr 24 & 25, 2021
2021 WINNERS CELEBRATION – Sun. Apr 25, 2021
7:30pm – Presentation of all 2021 Awards & Prizes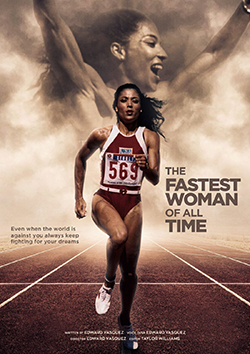 THE FASTEST WOMAN OF ALL TIME - SHORT DOCUMENTARY - This story touches on the life and death of Florence Griffith Joyner, the fastest woman of all time. Setting both the 100 meter and the 200 meter world record, she was an absolute force. Florence Griffith Joyner; Al Joyner; Jeanette Bolden; Alice Brown; Bob Kersee; Edward Vasquez, writer/director. USA
BEYOND DRIVEN - FEATURE DOCUMENTARY - An exhilarating and heart - pumping exploration of formula one pioneer, Lella Lombardi, the first female driver to win world championship points, and the burning legacy she has left behind. Tatiana Calderon; Carmen Jorda; Vicky Piria; Beitske Visser; Alice Powell; Amna Al Qubaisi; Giovanna Amat; Riyaana Hartley, Vincent Tran, writers/directors. USA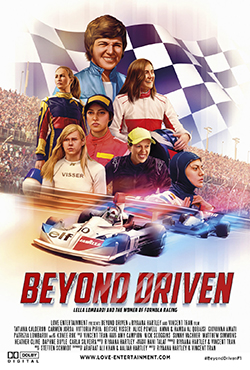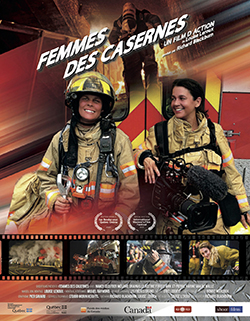 FIREWOMAN - FEATURE DOCUMENTARY - Follows the work of five firewomen as they devote themselves to a most untraditional pursuit, and showcase two stages in a firefighter's trajectory: the challenges of newbies who try to get hired by the Montreal Fire Department and life on the force as full - time squad members. Nancy Cloutier; Mélanie Drainville; Justine Forget; Anik St-Pierre; Karine Van de Walle; Richard Blackburn. co-writer/producer; Louise Leroux, co-writer/director. Adult themes. Subtitles. Canada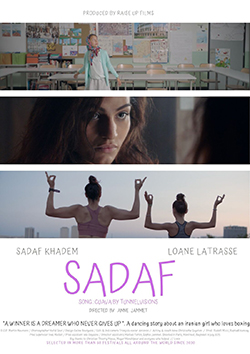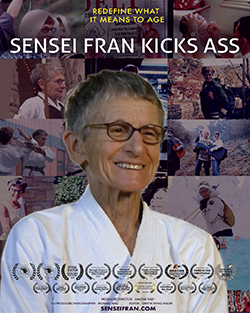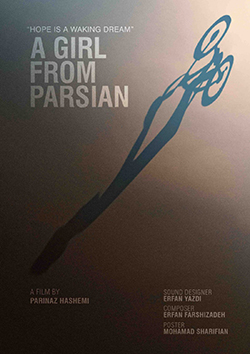 SADAF - SHORT DOCUMENTARY - "A WINNER IS A DREAMER WHO NEVER GIVES UP ". A dancing story about an Iranian girl who loves boxing. From the streets of Tehran to the rings of Europe, Sadaf Khadem lets nothing get in the way of her dream. Sadaf Khadem; Loane Latrasse; Anne Jammet, writer/director. France
GÖZDE THE FIGHTER - SHORT DOCUMENTARY - A celebration of Gozde Kirdar, who grew up in the VakıfBank Sports Club youth team and wore the yellow - black jersey for 19 years and retired at the ceremony held at the VakıfBank Sports Palace. Gozde Kirdar; Ahmet Mert Yavuz, director. Subtitles. Turkey
SENSEI FRAN KICKS ASS – SHORT DOCUMENTARY – Octogenarian Fran Vall holds a 6th degree black belt in Judo and a 5th one in Naginata (Japanese sword fighting). In addition to that, she still finds time to work as a ski and snowboard instructor and volunteer in her community. And that's not all! Fran Vall;  Simone Fary, director; Simone Fary/Richard Hall co-producers, USA
INNER SELF - SHORT NARRATIVE - A violinist wants to enter an administrative building, but as she lacks the formal hijab, must stay in the waiting room. Inspired by the events that occur there, she writes her new piece of music. Niloofar Mohebbi; Mehrbanoo Batebbi; Maryam Jamalipour; Abdoreza Parsa; Mohammad Hormozi, writer/director. Adult themes. Iran
A GIRL FROM PARSIAN - SHORT DOCUMENTARY - Iranian women living in a small southern town fight for their right to ride bicycles even though it is prohibited. Fatemeh Jahandideh; Jalil Jahandideh; Parinaz Hashemi Mobarakeh, director. Iran
LIFE, BOAT, HOME - SHORT DOCUMENTARY - Lifeboat navigator passionately saves lives despite tragically losing her soulmate. Lisa Levins, Lifeboat Navigator; Beta Bajgart, director. Ireland.
BARBELL SNATCH - SHORT DOCUMENTARY – ANIMATION - Some ceilings need to be broken, some trends need to be bucked, some things only you can lift. Ira Zabolotnaya, athlete; Matthew B. W. Sheehan, director. USA
FAST AND FASTER - SHORT DOCUMENTARY - Legendary rally woman was winning accolades all over the world while losing her personal battles. Rosemary Smith, rally driver; Beta Bajgart, director. Ireland.
NARETOI - SHORT DOCUMENTARY - Naretoi ("women empowering women" in KiMaasai) follows a team of Maasai and American women on a self - supported expedition to the summit of Mount Kenya (16,355 ft). Kelsey Doyle, Katie Sugarman, directors. Adult themes, subtitles. USA/Africa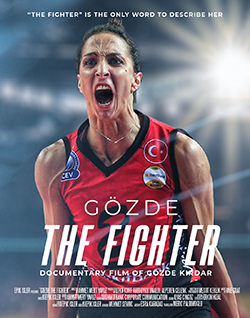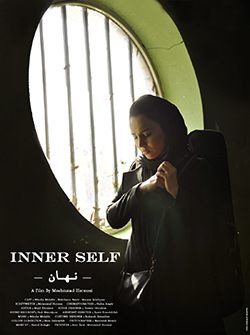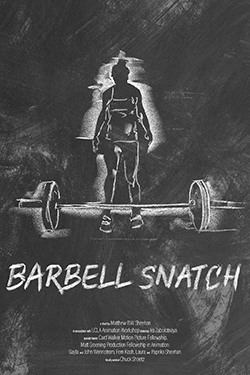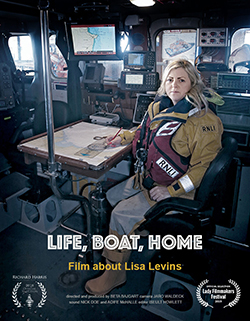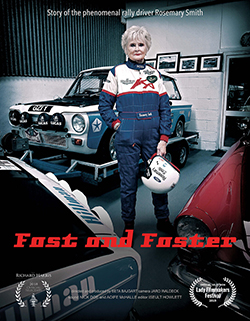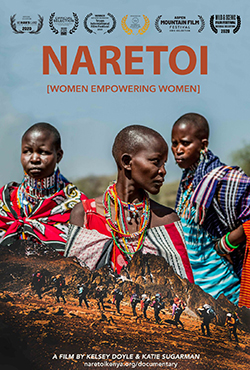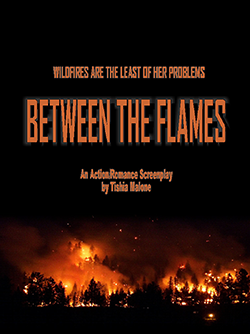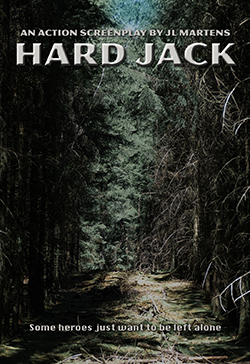 SCREENPLAY FINALISTS
WRITERS ROUND TABLE STREAMING LIVE
SAT. APR. 24, 2021 12:00PM PT
BETWEEN THE FLAMES – Nicki's rookie year on a Hotshot Crew helps her learn about love when she's stuck between two flames while fighting wild land fires. Written by Tishia Malone
FEATHER – A female boxer seeks revenge against the killer of her father. Written by Johanna Juntunen.
GIRL HUNTERS – On an isolated island off the coast of Georgia, wealthy fathers bring their sons to initiate them into manhood through the ritual hunting of girls, but this time one of the girls has come on purpose so she can hunt them. Written by John Saunders
HARD JACK – An anti-social, ex-Special Forces badass is forced back into action when a trio of Cosplay Kids, fleeing a psycho, land on her doorstep. – Written by JL Martens
HEARD – Allie, raped and almost killed by a habitual offender, takes the judicial system to court by kidnapping the judge and giving voice to the victims. Written by Maureen Sasscer
PRIVATE THOMPSON'S SECRET WAR – Teenage Emma, living as "Frank Thompson," follows her crush, a doctor, into the Union Army in 1861. Secretiveness makes her a successful spy, with a handler who happens to be gay--but when her faulty intelligence gets her crush murdered, she risks everything to find the double-agent who sold him out. Written by Gina DeAngelis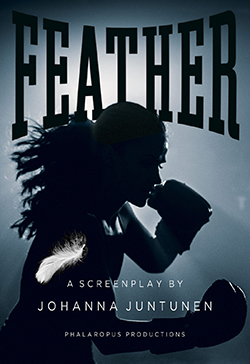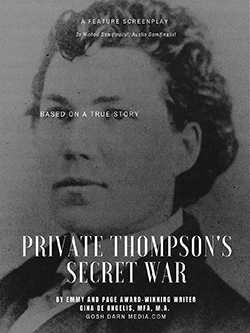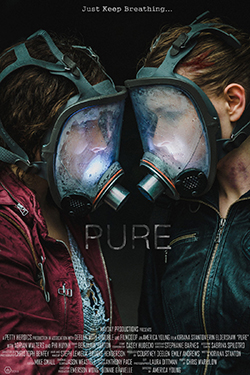 PURE - SHORT NARRATIVE - Years after the air outside became unbreathable - two lovers face the odds in what's left of their home. Kiriana Stanton; Erin Eldershaw; Adrian Walters; Phi Hunyh; Kiriana Stanton, writer; America Young, director. Adult themes. USA
INTERCESSORS - FEATURE NARRATIVE - Allegory meets reality, as three women fight to survive personal turmoil and spiritual assault. Danielle Crumble; Nicole Ochoa; Teri Lee Johnston; Monica McSwain; Kat Hughes; Natasha Neary; Marlon Jones, writer/director. Adult themes. USA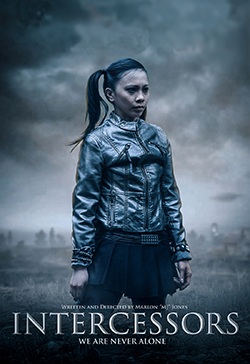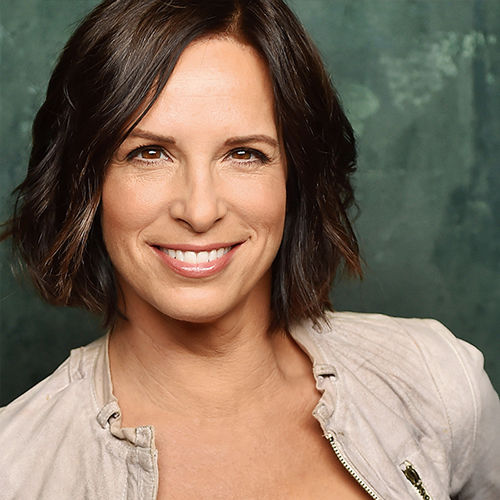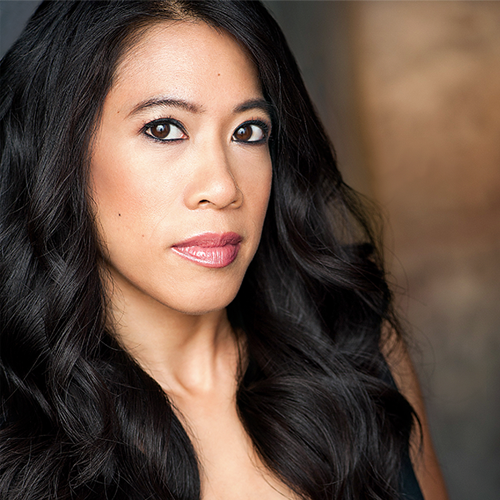 The All-Stars of Stunts Panel Discussion

Sponsored by Action Factory
Hosted by Danielle Burgio
SAT., APR. 24, 2021 3:00PM PT

A panel unique to Artemis Women In Action Film Festival, we put a spotlight on the unsung heroines of your favorite action films.  Spend an hour while Danielle Burgio speaks with these three amazing, hard working and talented women to discuss what they do and how they do it.

Hosted by stuntwoman, actress, filmmaker Danielle Burgio (The Matrix Reloaded & Revolutions, Daredevil, Lucy Falls). Panelists include stuntwoman Dejay Roestenberg (Jessica Jones, John Wick II, Girl on a Train), actress, filmmaker, stuntwoman Marissa Labog (Logan, Birds of Prey, Aquaman), and stuntwoman, actress Alyma Dorsey (Ghostbusters, Captain America, Joker)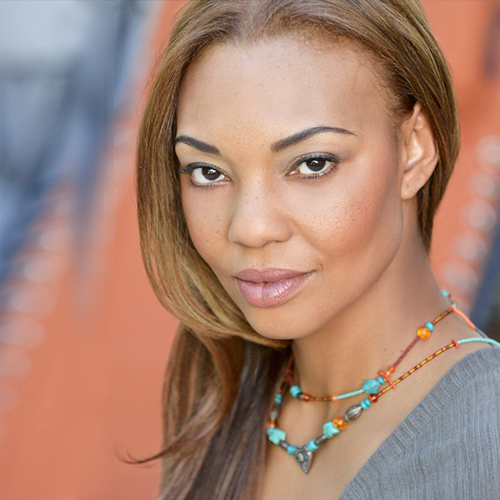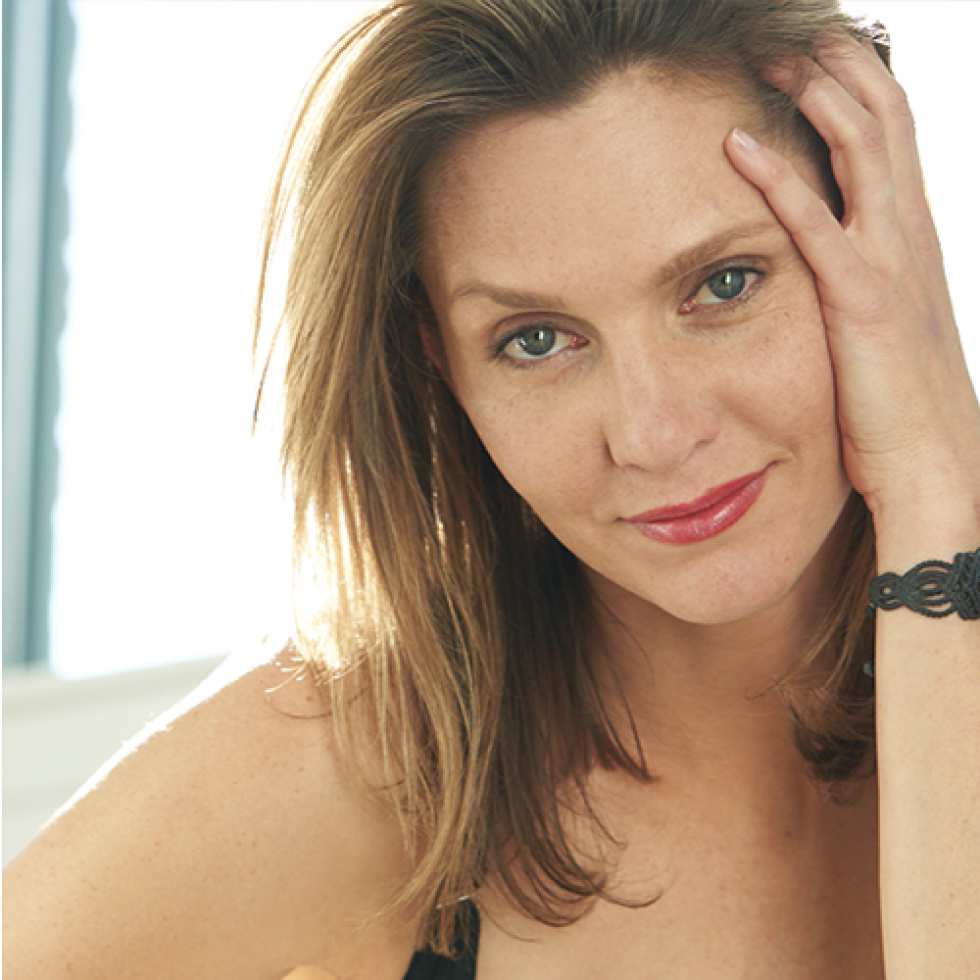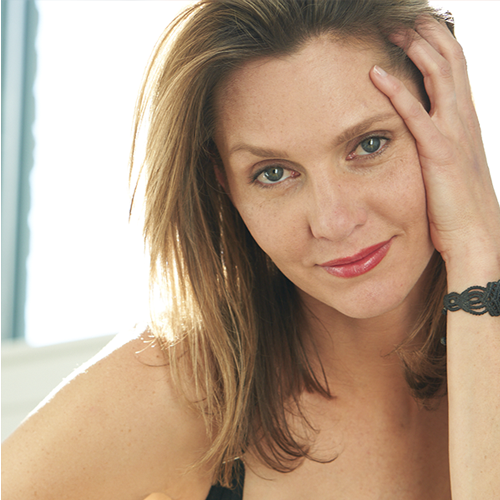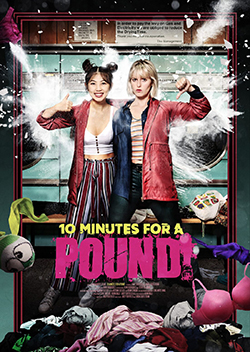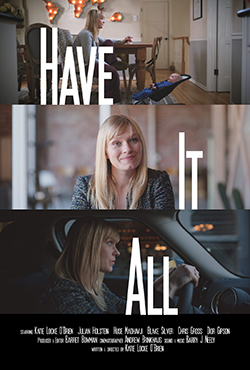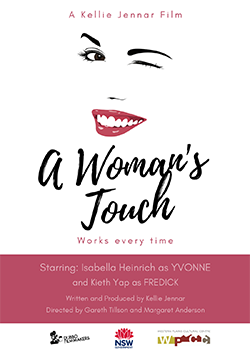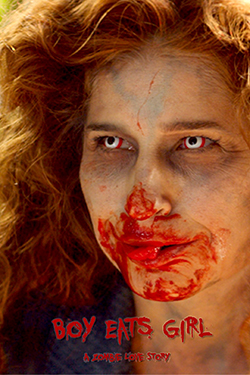 Block of Short Narrative Films

10 MINUTES FOR A POUND - Pressures of life, combined with a spilt coffee, causes all hell to break loose at the laundromat. Jadey Duffield; Linda Louise Duan; Alan Rodriguez; Jady Duffield, writer; Jadey Duffield, Linda Louise Duan, directors. Kung fu fight action, adult language. UK
KARA THE INVINCIBLE - In a world where superheroes and super villains are sponsored, illegal vigilantes are left with two choices: Stay obscure or double down on the illegal by making bootleg promotional tapes. Kara wants to stop them. Shannon Costello; Andrew Figueroa; Jerry Campisi; Michael Capodiferro; David Clayton Jackson; Zach Heintz; Ben Floss, writer/director. Adult themes, graphic violence, adult language. USA
HAVE IT ALL - A mostly true story about one meeting, one baby, and one big myth. Katie Locke O'Brien; Huse Madhavji; Blake Silver; Chris Gross; Dior Gipson; Julian Holstein; Katie Locke O'Brien, writer/director. Adult themes. USA
ALLY 3000 - A tech start up CEO is presented with a new product designed to alleviate white guilt. Giovannie Espiritu; Letitcia LaBelle; Michael Ehrenberg; Kevin Duffin; Christopher Dukes; Giovannie Espiritu, writer/director. USA
A WOMAN'S TOUCH - When an aspiring, small town actress lands the audition of a lifetime, she must choose between giving the director what he wants and what he needs. Yvonne Isabella Heinrich; Maeve Sparrow; Kieth Yap; Josie Stanger - Jones; Michael Davis; Kellie Jennar, writer; Gareth Tillson, Margaret Anderson, directors. Adult themes. Australia
NOW YOU SEE US - Two actresses "of a certain age" compete fiercely for a role in a TV commercial, but as their audition approaches, the lifelong rivals begin to discover that they are in the presence of a much larger threat: A society that finds them invisible! Barbara Miluski; Caroline Ryburn; Leema Mitchell; Rochelle Slovin; Romina Schwedler, writer/director. Based on Barbara Miluski's play. Adult language. USA
BOY EATS GIRL - Two zombies meet cute while fighting over a dead woman's intestines. Their brains have died...but not their hearts. Alex Ryan; Annie Abrams; Brandon W. Jones; Sarah Gurfield, director. Gory comic zombie violence. USA
FELLOWSHIP - A group of female directors show up to a studio fellowship expecting a chance to direct the next big blockbuster, only to find out the fellowship is actually a fight to the death. Adrienne Rose White; Lauren Shaw; Devyn LaBella; Jennifer Hasty; Aliee Chan; Monica Lopez; Devon Balsamo - Gillis, writer; Emma A Kazarian, director. Gory violence; adult themes, adult language. USA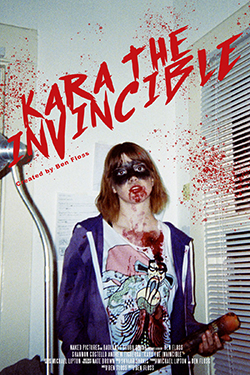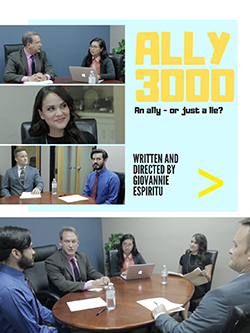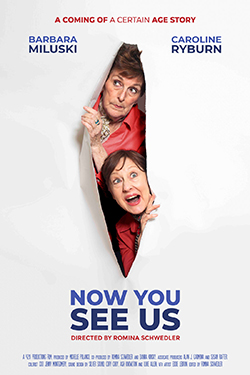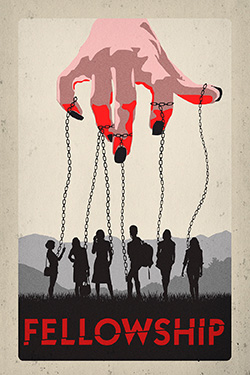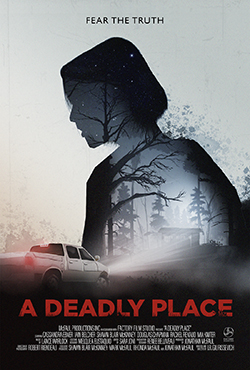 A DEADLY PLACE - FEATURE NARRATIVE - A woman returns home after her father's death only to be reunited with friends of the family who hold secrets about her past that she will come to face in deadly measures. Cassandra Ebner; Iain Belcher; Shawn Blair McKinney; Douglas Chapman; Rachel Renaud; J.R. Giurissevich, writer/director. Adult themes. Adult language. Violence. Canada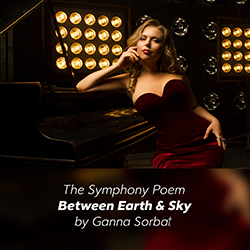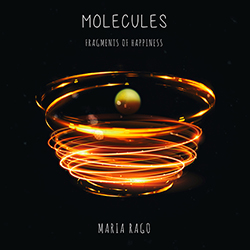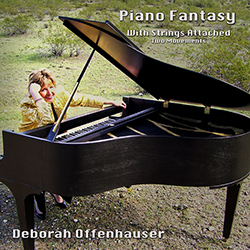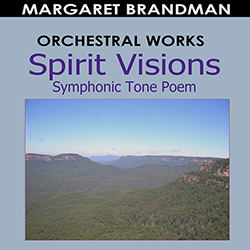 MUSICAL SCORE FINALISTS
MUSICAL CORNER STREAMING LIVE
APR. 25, 2021 12:00PM PT
Zac Baldwin, Artemis Co-Founder takes time to speak with the 2021 Music finalists. They discuss the inspiration for their music, how they create, the collaborative process and taking projects from inception to production.
Score/Composition Finalists include: Ganna Sorbat (Between Earth & Sky), Kasey Crawford (Streetlight Dancers), Margaret Brandman (Spirit Visions) and Sarah Gurfield on behalf of the film Boy Eats Girl (Boy Eats Girl)
Between Earth & Sky - Inspired by true events that took place in Kyiv (Ukraine), my homeland, in February 2014. It was a terrible civil war and many died. Piano intro describes the endless conflicts and wars on Earth. The following orchestral theme is about the infinite universe, and the undying spirit. Written and performed by Ganna Sorbat; Love Theme from the Poem is featuring duduk performed by Armen Kostandyan (Kyiv, Ukraine). USA
Boy Eats Girl – The original score for BOY EATS GIRL: A Zombie Love Story, short film. Christy Carew, Composer. USA
Farewell – Dramatic score. Jaimie Pangan. USA
Molecules - Souls, under the sky of infinite, seeking a chance of happiness. The notes chase each other and within the musical microcosm they cling to the invisible line of a brief and hidden breath of happiness. Maria Rago. USA
Piano Fantasy - Piano Fantasy (two movements) is the essence of film noir and horror music, with drama, energy, spice and an unending sense of urgency. What's around the corner? Don't open that door! Deborah Offenhauser, artist, pianist, composer, arranger, orchestrator. USA
Spirit Visions - A symphonic tone-poem based on a majestic theme. Composer Margaret Brandman was given an opportunity to improvise on the magnificent Sydney Town Hall pipe organ. Margaret Brandman, composer, pianist; Moravian Philharmonic Orchestra conducted by Pavel Šnajdr. Australia
Streetlight Dancers - A business woman in her mid-40s revives her passion for dance and gains new perspective on her adulthood relationship to forgotten youth in a night-fallen, deserted city street. Kasey Crawford, composer and pianist. Transcription by Lincoln Miller. USA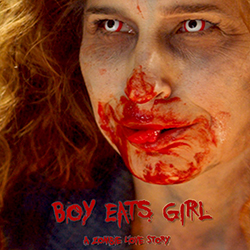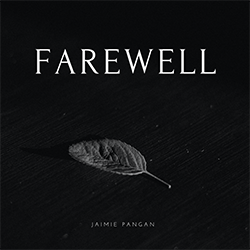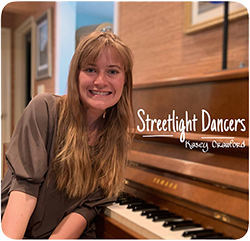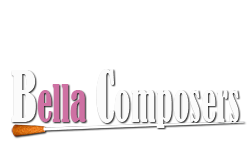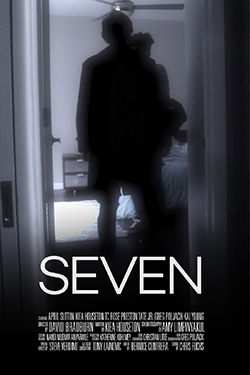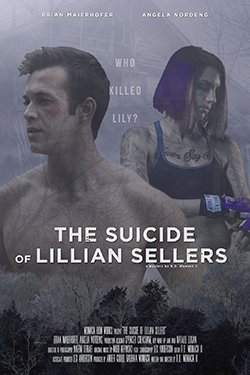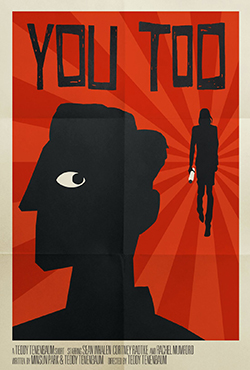 SEVEN: THE SHORT FILM COMBATING DOMESTIC VIOLENCE - SHORT NARRATIVE - Kay, Tara, and Ruby are three survivors who bond while seeking revenge and help others out of a life they once knew. April Sutton; TC Rose; Kiea Houseton; Preston Tate, Jr.; Greg Poljacik; Kai Young ; Kiea Houseton, Writer/Producer;  David Bradburn, Director/Producer; Christian Litke, Stunt Coordinator/Producer. Adult themes, domestic violence. USA

SCENIC FIGHTS PRESENTS: MY FIGHT TRESA MAN - SHORT DOCUMENTARY - Tresa Man, eldest daughter to the late Grandmaster Joseph Man of Jun Mo Wing Chun Martial Arts Association and 3rd Generation to Grandmaster Ip Man, recalls how she overcame criticism by continuing to spread her father's Wing Chun teachings after his death. Tresa Man; Nicholas deGrazia and Julio Perez, writers/directors. USA
THE SUICIDE OF LILLIAN SELLERS - SHORT NARRATIVE - After the unexpected suicide of his cousin, a man investigates the mysterious circumstances. Brian Maierhofer; Angela Nordeng; R.D. Womack II; Amber Gould; Radhika Womack; R.D. Womack II, writer/director. Adult themes, language and violence. USA
FAYETTENAM - SHORT DOCUMENTARY - Throughout her adrenalized journey to the world championships of Muay Thai, Gianna Smith endures the unimaginable as she pushes herself beyond the breaking point of most athletes and fighters, standing strong at just 105 lbs. Gianna Smith; Gerald Ding, director. Adult language, martial arts violence. USA
WHAT DIDN'T KILL ME - SHORT NARRATIVE - You're walking home and you see something you shouldn't have... what if that something sees you? Savira Windyani; Michael S. Garcia; Madison Sanaye; Jesse Howland; Savira Windyani & Michael S. Garcia, writers; Jason Coulter, director. Graphic violence. Adult themes. USA
HUNTED - SHORT NARRATIVE - On a routine hunting trip in the woods, a young huntress soon discovers she is the one being hunted. Jessica Demasi; Jessica Demasi, co-writer; Joey Katches, co-writer/director. Violence, adult themes. USA
YOU TOO - SHORT NARRATIVE - A woman is followed on campus, until events take an uncommon turn. Courtney Radtke, Rachel Mumford; Sean Whalen; Minsun Park, co-writer; Teddy Tenenbaum, co-writer/director. Adult themes, intense situations. USA
MOMENT - SHORT NARRATIVE - Brutally attacked by three masked men on Halloween night, a homeless girl faces her worst nightmare... until time stops... and she meets two mysterious strangers who can't save her, but might help her save herself. Emelia Hellman; Patrick Abellard; Dayane Ntibarikure; Geoffrey Uloth, writer/director. Adult themes, violence. Canada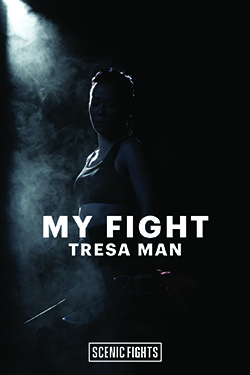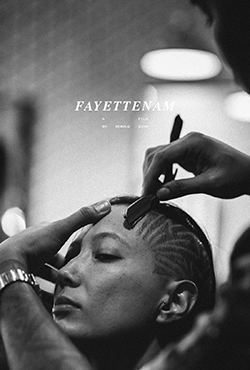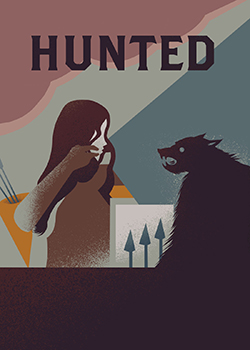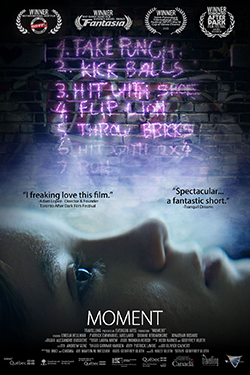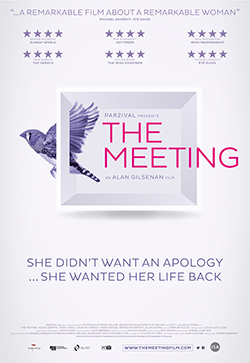 THE MEETING - FEATURE NARRATIVE - The film is based on a real meeting which took place between Irishwoman Ailbhe Griffith and the man who, nine years earlier, subjected her to a horrific sexual assault. Ailbhe Griffith; Marie Keenan; Kevin McCormack; Terry O'Neill; Brenda McSweeney; Allan Keating; Alan Gilsenan, writer/director. Adult, intense themes. Ireland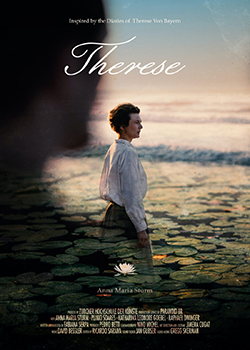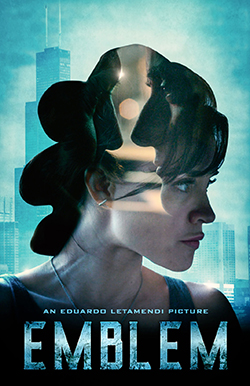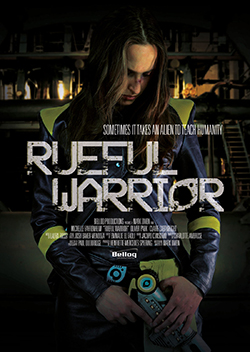 FUTURE TIMES AND GOOD OL' DAYS
Block of Short Narrative Films

THERESE - It is 1888 and Therese, a Bavarian botanist, undertakes a four month long expedition to Brazil. Anna Maria Sturm; Plinio Soares; Katharina Leonore Goebel; Raphael Dwinger; Fabiana Serpa, writer/director.  Adult themes.  Subtitles.  Germany
GLASS DARKLY - In 1941 Holland, two Dutch sisters must resort to prostitution to deal with the turmoil of their Nazi-occupied town. Heavenly Reyna; Tori Griffith; Benjamin Schnau; Dillon Ford; Brian Bentz; Dave Penner & Eli Chance, writers/directors. Adult themes, graphic violence. Subtitles. USA
EMBLEM - When a genetically enhanced Latina soldier is dispatched on a mission to retrieve a package, she discovers that she's been misled. Feeling betrayed she must decide between completing the assignment or following a new path. Katalina Viteri; Cruz Gonzalez - Cadel; Peter Armendáriz; Breck Robinson; Felipe Camacho; Luz M. Letamendi, co-writer; Eduardo Letamendi, co-writer/director. Adult themes; violence and language. USA
A BLOSSOM IN THE NIGHT - When a young woman is on the run from a dystopian government that is selling low-income citizens into slavery, she has to decide whether she has the strength to fight when her brother is kidnapped. Brittany Giles, Junior Nyong'o'; Leonard A. Thomas; Richard Gretsky, writer; Tayo Amos, "story by" and director. Adult themes. USA
RUEFUL WARRIOR - Alien soldier Yalalia finds herself caught up in a conflict of moral and physical standings with a group of soldiers from Earth. Her integrity is tested to the limit as she desperately attempts to maintain peace at all costs. Michelle Fahrenheim; Oliver Park; Claire Cartwright; James Ballanger; Christina Forrest; Simon Pengelly; Mark Owen, writer/director. Adult themes, intense fight action violence. UK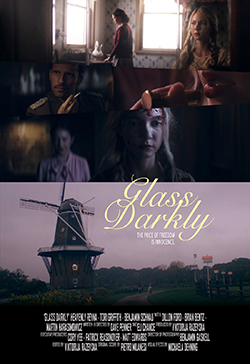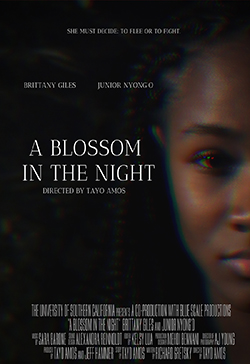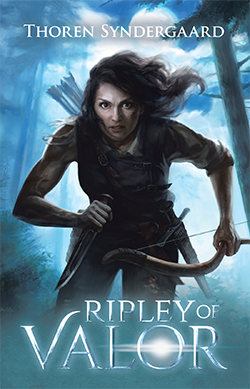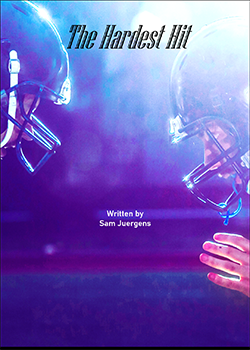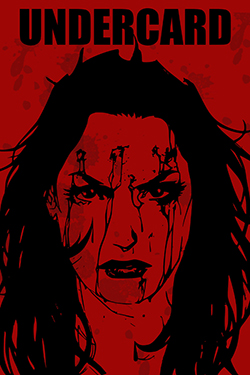 SCREENWRITING FINALISTS
WRITERS ROUND TABLE STREAMING LIVE
SAT. APR. 24, 2021 12:00PM PT
RIPLEY OF VALOR - In a medieval patriarchal society, a young woman of legendary parents, unwittingly becomes a lightning rod for change as she strives to be the Realm's first female soldier. Written by Thoren Syndergaard
ROSES AND RATTLESNAKES – An team of extraction specialists reunites after seven years to save the estranged daughter of one of their own from rival drug cartels. Written by Colin Simpson
THE HARDEST HIT - After a star college quarterback at a win-at-all-costs university is accused of sexual battery, an inexperienced attorney persuades her client to reject a large settlement and take the case to trial instead. Written by Sam Juergens
THEN AND THERE, HERE AND WHERE - On the eve of her 13th birthday, Orabella discovers a family secret that will change her life forever. Written by Esabella Strickland
UNDERCARD – Iris, a wanna be MMA fighter, who tries to go pro but winds up being framed for murder. Now she has to find the murderer before the police arrest her, the dealers recruit her, or the mourners killer her. Written by Dylan Kilgour
WARPAINT – A young girl aspires to be a singer in London's Edwardian music halls but after witnessing abuse and injustice, changes course to lead the fight against the all-powerful theatre owners, quickly gaining the support of performers, back-stage workers and audiences. Written by Helen Taylor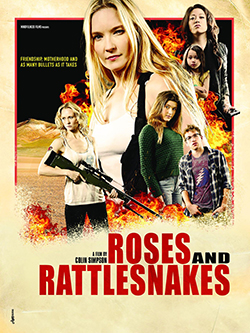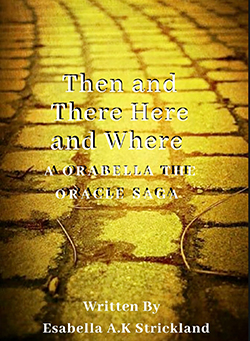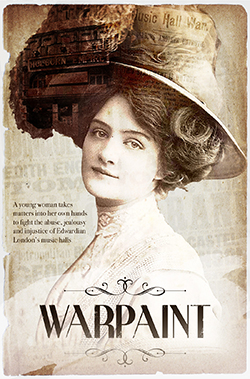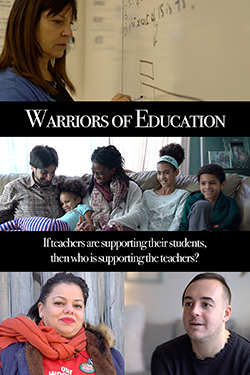 WARRIOR OF EDUCATION - SHORT DOCUMENTARY - Candid conversations with four teachers around the New York City area. At a time when there seems to be an abundance of negative press on teachers, this film aims to give teachers a chance to share their experiences. Aixa Rodriguez; Fanny Sosenke; Kris Casey; James Franciamore; Nnenna Franciamore; Karen Sarah Watson, director. USA
UPROOTED - FEATURE DOCUMENTARY - In their own words, four brave women tell how they were able to not only live through one of worst terrorism ever during the conflict in the North East of Nigeria, but also how they found strength they never knew they possessed. Zainab Hamidu; Hadiza Mustapha; Ruth Steven; Halima Bukar; Ummi Bukar Ummi Yakubu Ilse Van Lamoen Isoun, story dev. Nigeria Adult themes. Graphic language and disturbing images. Nigeria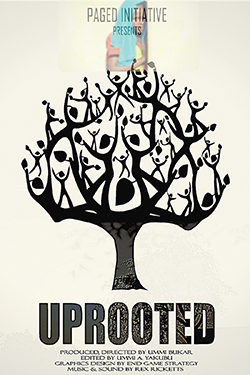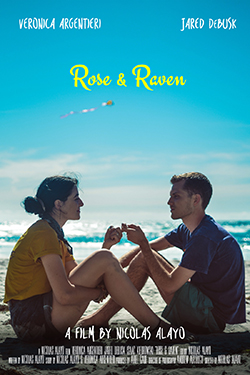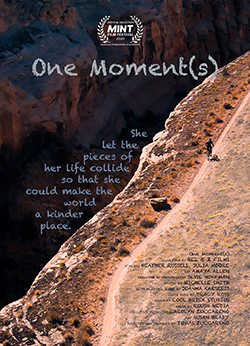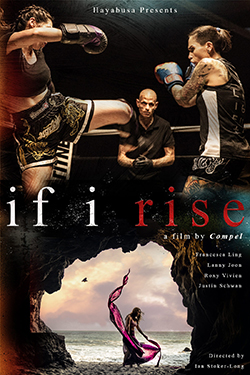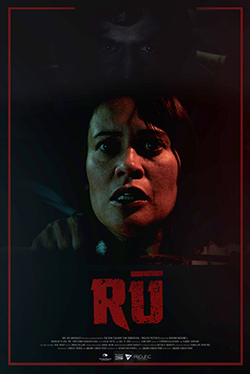 ROSE & RAVEN - SHORT NARRATIVE - A young girl befriends her deaf classmate and learns how to be confident in herself as she pursues her dreams. Through their experiences with each other, they learn how to communicate, not only through their speech barrier but on an honest and personal level. Veronica Argentieri; Jared DeBusk; Nicolas Alayo, writer/director. Adult themes. USA
RESURFACING - SHORT NARRATIVE - In order to heal herself, a young single mother must overcome the grief of losing her son. Her physiotherapist oversteps while trying to help a reluctant Cara with her mental state. An encounter with a stranger forces Cara to choose between living or drowning. Lisa Chandler, Doron Bell, Ignacio Serricchio, Garry Chalk, Sarah Smyth. Adult themes. Canada
ONE MOMENT(S) - SHORT DOCUMENTARY - She is an endurance mountain bike racer, a licensed professional counselor and a survivor of childhood sexual assault. Heather Russell; Tracy Ross, writer; Tomas Zuccareno, director. Adult themes. USA
VIOLIN SCRATCHES - SHORT DOCUMENTARY - Gaelynn Lea is a performer and activist. She doesn't let a disability get in the way of playing violin, writing a book, and doing TED Talks. Get a glimpse into her life, as she shares a traditional instrumental from Finland. Gaelynn Lea, performer; Rochelle Smith, interviewer and director. USA
IF I RISE - SHORT NARRATIVE - June is down, but not out. She's just hit the mat, knocked down in her first Muay Thai bout. Gasping for breath, with the referee's count echoing in her ears, she's faced with a seemingly impossible challenge: Get back up. Francesca Ling; Lanny Joon; Roxy Vivien; Justin Schwan; Mark Nelson; Haley Leitman; Charles "Valhalla" Bisset; Ian Stoker - Long, writer/director. Adult themes, violence, adult language. USA
BLESSING - SHORT NARRATIVE - An expectant mother. Two intruders. And a boxing gym. Camelia Dee; Shamar Phillipe; Chris Cortez; Chris Rodway; Jenifer Yeuroukis, writer/director. Adult themes, violence, language. USA
RU - SHORT NARRATIVE - A mother-to-be driving through the night must find strength in adversity. Miriama McDowell; Richard Te Are; Sebastian Hurrell, writer; Awanui Simich-Pene, co-writer/director. Adult themes, violence and language. New Zealand
BAGHEERA - SHORT NARRATIVE - Bagheera, the determined leader of an Indian Girl Scout troop, is abducted by a brutal assailant and is more of a challenge than her abductor thought. Preeti Choudhury; Rajesh Balwani; Christopher R. Watson, writer/director. Adult themes, violence and language. Subtitles. India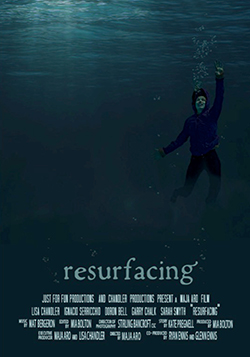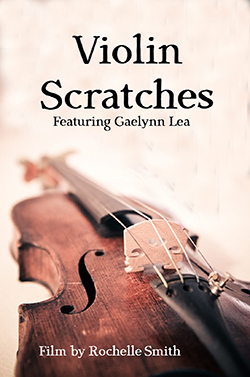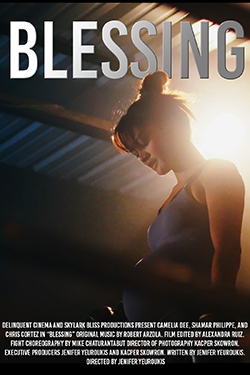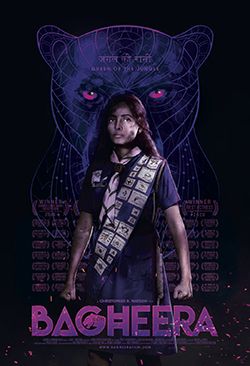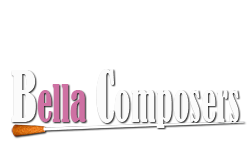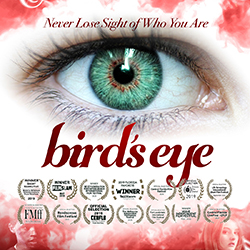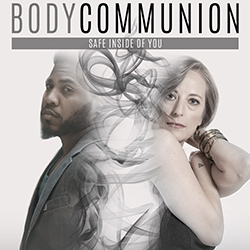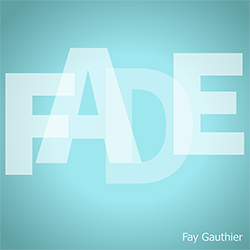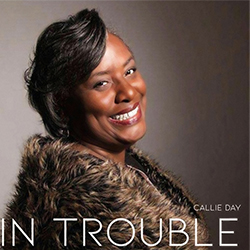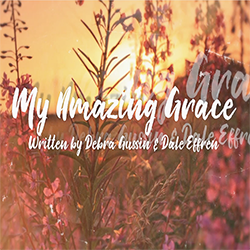 SONG FINALISTS
MUSICAL CORNER STREAMING LIVE
APR. 25, 2021 12:00PM PT
Zac Baldwin, Artemis Co-Founder, speaks with the 2021 Song finalists. They discuss the inspiration for their music, how they create, the collaborative process and taking projects from inception to production.
The panelists include:
Song Finalists: Fay Gauthier (Fade), Erin Beute (Alleliua), Floyd (What Do You Say), Sarah Gurfield on behalf of the film Boy Eats Girl (Make it Better), Toni Short (Body Communion & Fear, I Got Nothing For You), Connie Lansberg (Alone With Bees)
Alleluia – Theme song from the short film, Bird's Eye. Composed by Erin Beute; additional rap lyrics by Scott Poiley. Additional mash-up music by Carl Orff, O FORTUNA. As sung by LEVITICAL RISE. USA
Alone with Bees - Explores the idea that your relationship with the past, the enemy within, can be reconciled and transformed into something sweet. Written, arranged, and performed by Connie Lansberg. Mark Fitzgibbon-piano, Ben Hanlon-double bass, Peter Hodges drums. Produced by Connie Lansberg. Australia
Body Communion – Being lost in the game called love .  Then the right love comes in and reminds me to feel safe inside of you. Lyrics and Vocals By Toni Short and @2LC2; Production By @2LC2. USA​

Cowboy Boots – Nikki Morgan, singer/songwriter; Donny Walker; Zachariah Jarrett; Kaitlin Foley; Diana Lawrence; Alexandra Olslavsky; Lake County Symphony Orchestra. USA
Fade - Guitar meets female vocalist railing against injustice in an Electro-Pop bar and things get a bit rowdy. Fay Gauthier, Toshi Yanagi, Ted Jacobs, Prod. USA
Fear, I Got Nothing for You - Our habits around our fears are what cause the issues in our life.  Consciously being our true self can heal our emotions.  Fear, come find me, I got nothing for you.  Lyrics and Vocals by Toni Short; Production By @2LC2. USA

In Trouble - A reminder that despite turmoil that can come along with being human, there is always a place to go for your help.  Vocals, Callie Day; Songwriter, Monica Hodnett. USA
Make It Better – theme song for the film short, Boy Eats Girl. Deborah Hurwitz, writer, arranger, producer; Baraka May, writer, performer. USA
My Amazing Grace - A song about God bringing grace into one's life. Debra Gussin; Dale Effren. USA
What Do You Say - A song about realizing your own power and ability to choose how to respond to tough situations that you continue to find yourself in. Written and Performed by Floyd; Produced by Ed Clare and Georgann Ireland for Nova Noir Productions; Mixed/Engineered by Reto Peter. USA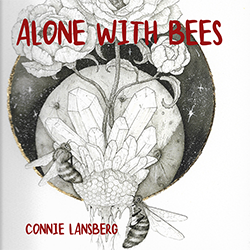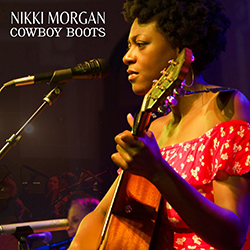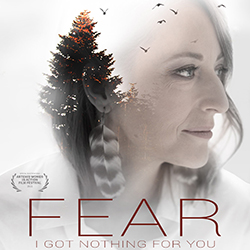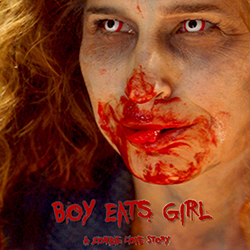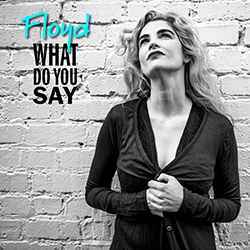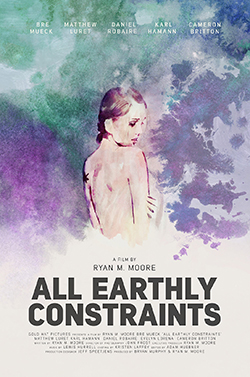 ALL EARTHLY CONSTRAINTS - FEATURE NARRATIVE - Emily, a struggling screenwriter who works in a gelato shop, writes a screenplay about Emma, a struggling screenwriter who works in a coffee shop, who is also secretly the superheroine "Emmageddon." Bre Mueck; Matthew Luret; Karl Hamann; Daniel Robaire; Evelyn Lorena; Cameron Britton; Ryan M. Moore, writer/director. Adult themes. USA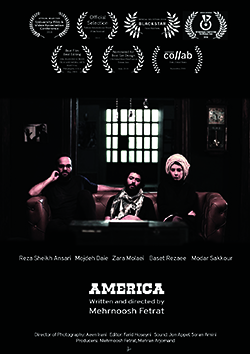 AMERICA - SHORT NARRATIVE - An Iranian journalist couple wants to move to America to escape the difficulties of their country. The woman receives her visa but her husband doesn't. He stays in Iran and watches his wife find success on television and falls into a state of depression. Mojdeh Daie; Zara Molaei; Reza Sheikh Ansari; Baset Rezaee; Modar Sakkour; Mehrnoosh Fetrat, writer/director. Adult themes. Subtitles. Iran

WHERE WE DISAPPEAR - FEATURE NARRATIVE - After committing a crime to protect her son, Anastasia is sentenced to 12 years in a Soviet prison camp. Her arrival upsets the balance of power between the inmates. Georgina Haig; Jolene Andersen; Katharine Isabelle; Vera Cherny; Osa Wallander; Arthur M. Jolly, writer; Simon Fink, director; Vanessa Pantley, producer. Adult themes. USA