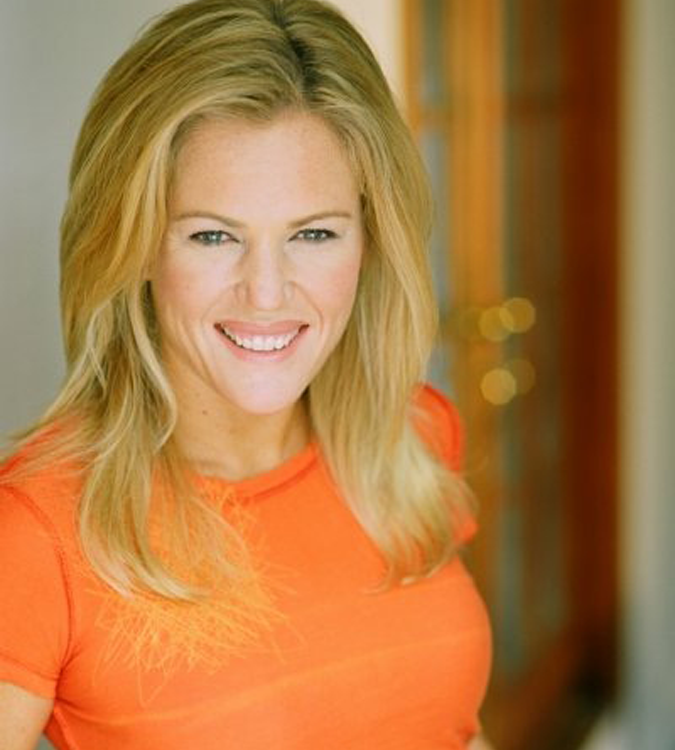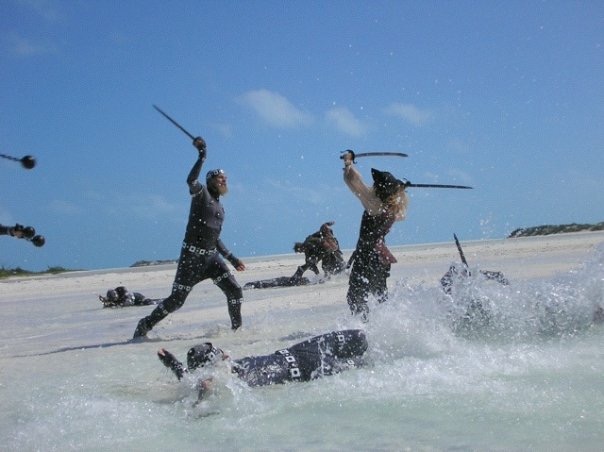 Ms. Hoyle on set of "Pirates of the Caribbean: At World's End"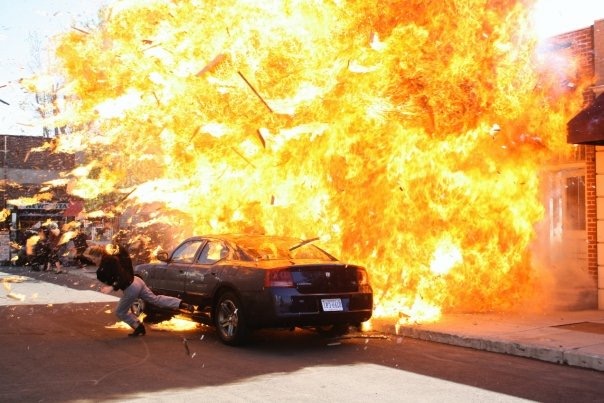 Artemis Women in Action Film Festival is proud to honor Lisa Hoyle with the Artemis Stunt Warrior Award for her fearless, and award winning, stunt work that has seen her double for over 100 actresses.
Ms. Hoyle was always attracted to pushing herself physically. Starting with gymnastics and flying trapeze as a child, she was drawn to acrobatics in college. Her first high fall with the acrobatic troupe was the moment when she saw herself pursuing a stunt career.
Since that moment Ms. Hoyle has gone on to become one of the most successful stunt doubles in the industry. Her stunt credits include doubling for Angelina Jolie in 'Cyborg 2', Diane Kruger in 'National Treasure', and Goldie Hawn in 'Snatached'.
The most dangerous stunt Ms. Hoyle recalls was an incredible 93ft fall for 'Charlie's Angels'. She admits feeling nervous the night before, but was euphoric after completing the stunt, and wanted to do it again straight away. Her enthusiasm has been passed onto her daughter, who has followed her footsteps into the profession.
As Ms. Hoyle says, stunt work is the 'best job in the world', and whilst she continues to perform stunts and doubles for actresses, she is now combines it with stunt coordinating. Her skill and dedication to her craft has led to Ms. Hoyle being recognized by the World Acrobatic Society in 2008 and the Taurus World Stunt Awards with Best Fight for her work 'The Pirates of the Caribbean: At World's End in 2007.