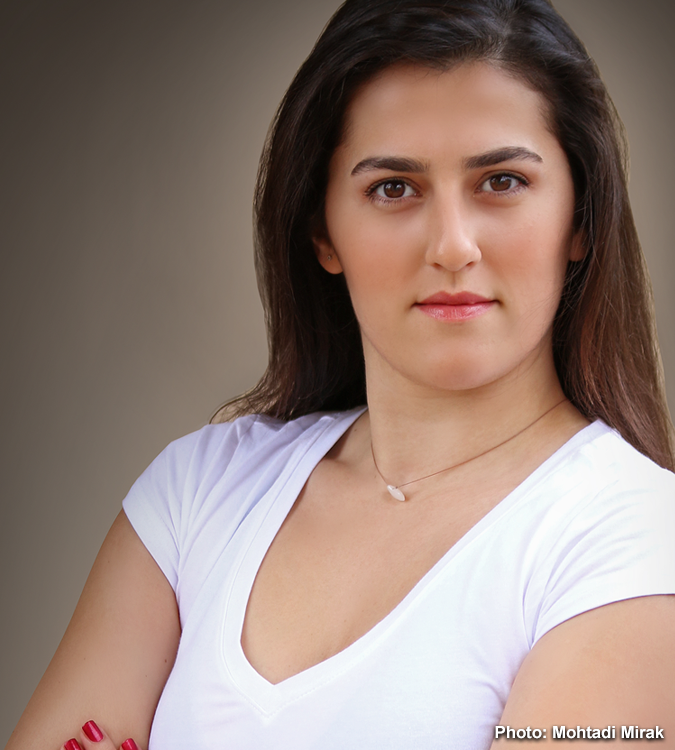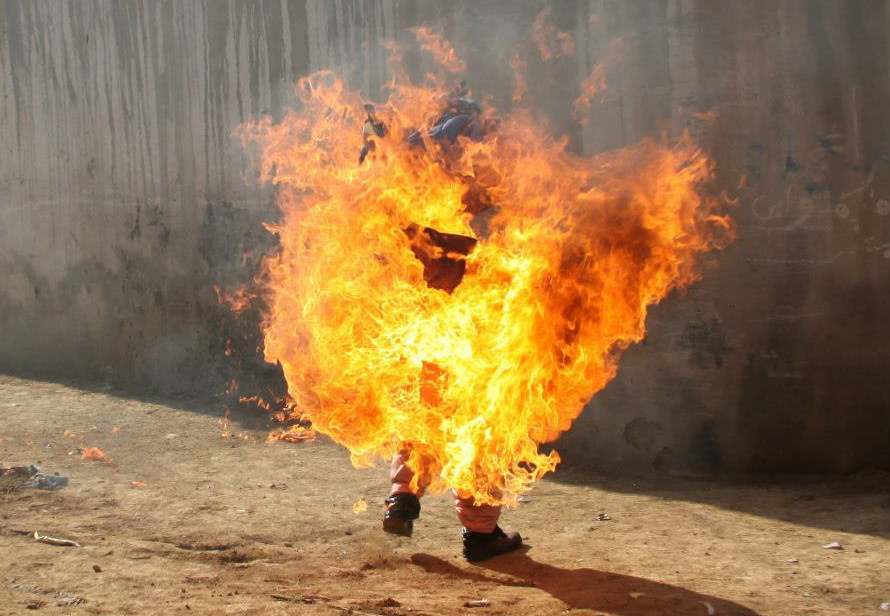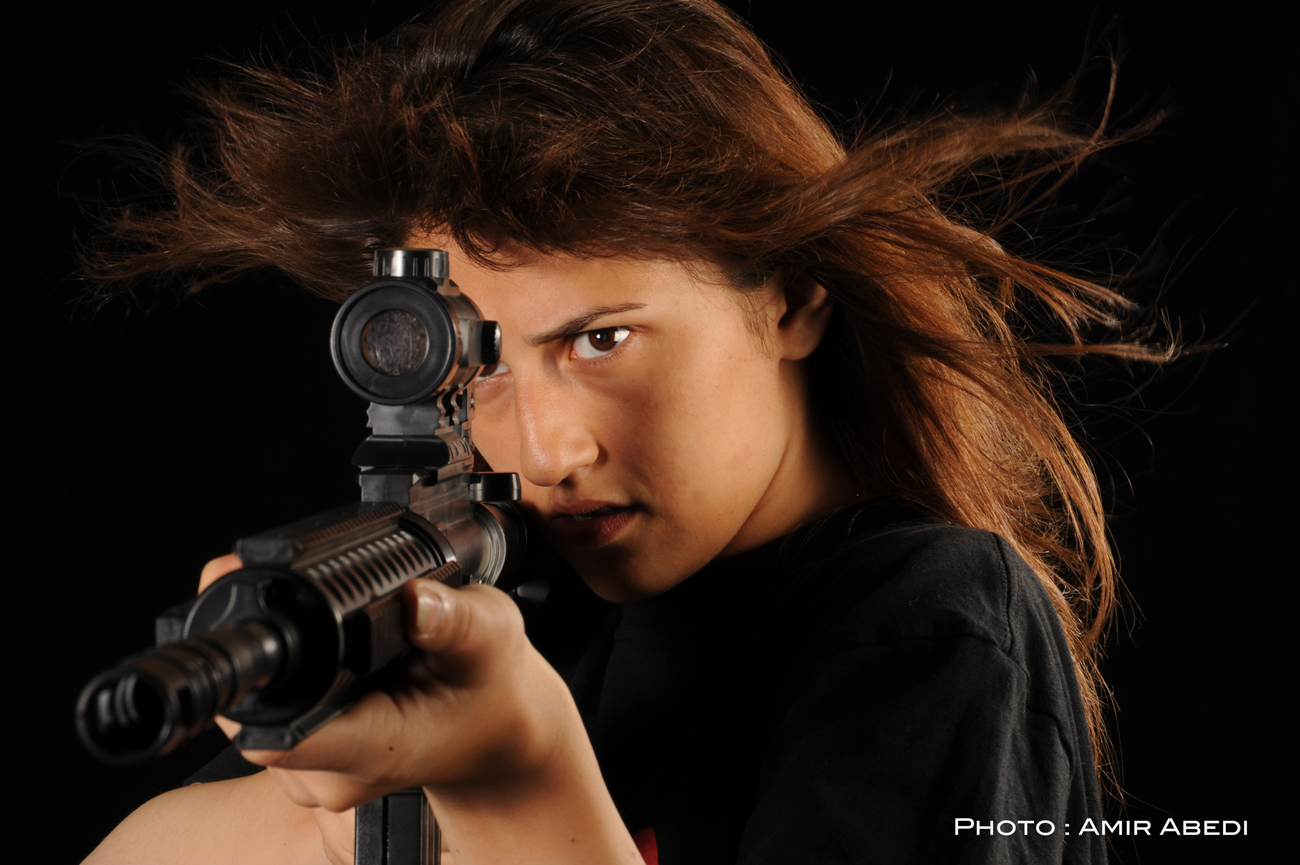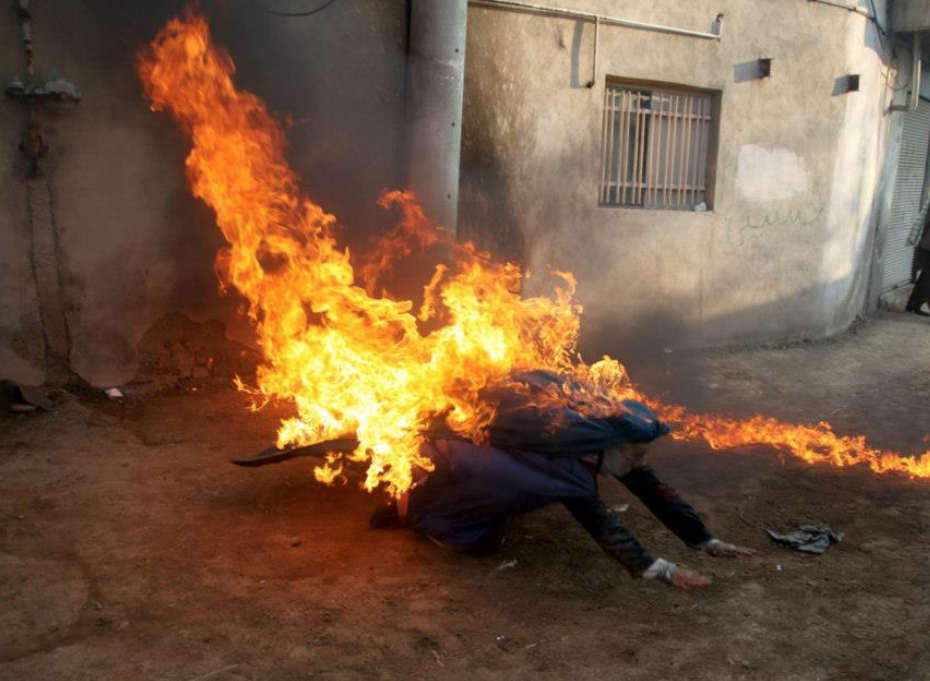 Artemis Women in Action Film Festival is proud to honor Mahsa Ahmadi with the Artemis Stunt Unsung Heroine Award for her trail blazing career as a stunt performer and stunt coordinator.
Renowned as the 'best stunt woman in Iran', Ms. Ahmadi is literally the first stunt women in Iran. She made waves globally working on the James Bond film 'Skyfall. She has an impressive array of stunt skills that include horse falls, just about every weapon stunt you can imagine, wire work, stunt driving, sky diving and base jumping. She is also the very first female skydiver and base jumper in Iran.
As a girl, Ms. Ahmadi was a champion gymnast on the Iranian national gymnastics team. At 16 she took the then highly unusual step of joining Iran's 'Stunt 13' group to train as a stunt women. She faced many challenges, such as having to wear a hijab and loose clothing whilst performing stunts and having to exert extraordinary effort to convince the authorities to give her, a woman, permits to work on stunts.
Her perseverance paid off, and she has been instrumental in making women's roles in Iranian films more dynamic. One stunt coordinator put it, "With her courageous and professional manner, Ms. Ahmadi has gradually won the trust of directors."
She is true trail blazer for women in Iran. In a profession dominated by men she has shown it is possible to forge a career both nationally, and internationally. Since her career took off in 2010, she has amassed 55 stunt credits on IMdB, including seven as assistant stunt coordinator (she's actually accumulated approximately 100 credits in her stunt career, many not noted on IMDB.
One stunt in particular, involving a car flying six meters into the air over a truck, went viral and led to her working 'Skyfall' in 2012. She now works regularly in America, and her US credits include stunt work on 'Fear the Walking Dead', 'S.W.A.T.', 'Will & Grace', '9-1-1', 'Seal Team', 'Last Ship', 'Z Nation', 'Tom Invader', 'Saint Judy,' Training Day' and 'Heathers'.