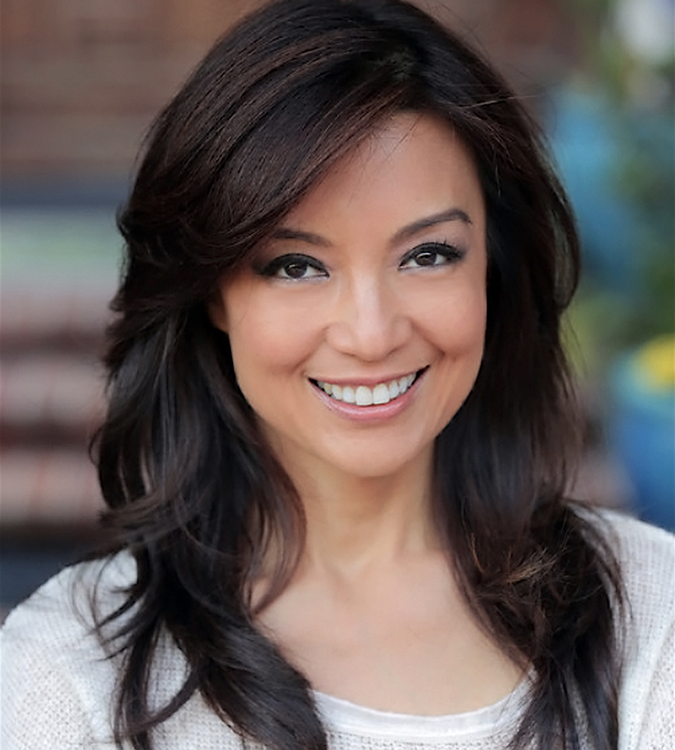 Artemis Women in Action Film Festival is proud to honor Ming-Na Wen with the Artemis Action Paladin Award for consistently portraying characters who use their skills to protect and help others.
Let's face it, Ming Na Wen plays two of the toughest heroines in film or TV. She created the indelible voice portrait of the warrior princess, Mulan, and she is currently the enforcer of enforcers in Marvel's Agent of S.H.I.E.L.D. Both characters truly embody warrior women. Ms. Wen says of her recognition, "I love portraying strong female characters like Agent May, Mulan and Chun-Li. They are not only fun to play as an actor, but they inspire and entertain both men and women. More importantly, these roles help women and girls to find their own inner strength. I also am honored to represent minorities and prove that anyone can be a bad ass at any age!"
Ms. Wen proves she can do anything: early performances wowed audiences with her fantastic dramatic portrayal in the breakout hit, The Joy Luck Club; she co-starred in a successful sitcom, The Single Guy, then starred as a doctor in the mammoth ER, standing out among a superb cast. She had recurring roles in hits such as SGU Stargate Universe, Two and a Half Men and Eureka. She starred as an FBI agent in Vanished, and played another tough doctor in Miami Medical. While she worked on camera, she was constantly doing amazing (and award-winning) voiceover work from the classic Mulan, to shows such as Final Fantasy, Batman, Phineas and Herb and, of course, Robot Chicken.
Finally, the perfect marriage of actor and character was born when Ms. Wen was cast as Melinda May, the perfect warrior to back up the laconic, tougher-than-he-looks, Agent Carlson. Doing her own fight stunts, Ms. Wen brings an intensity to this character that is unique and thrilling. Whenever true fighting needs to be done, Melinda May delivers. When rescuing members of her team, she triumphs. Indomitable, powerful yet still compassionate and caring.
Ms. Wen has thrilled and captured audiences around the world and we can't wait to see more.