Artemis Motion Pictures announces the first ever film festival dedicated to honoring female driven action films, those who contributed to the success of the genre, and the undiscovered talent of the future.
April 24 – 26, 2015
Scroll Down for complete schedule.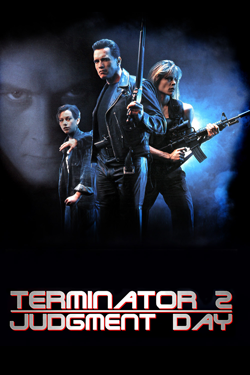 ARTEMIS' ASS-KICKIN' FESTIVAL OPENER – TERMINATOR 2 – FREE SCREENING
You know, that classic starring Linda Hamilton and Arnold Schwarzenegger.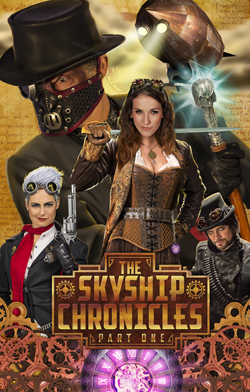 AERIAL ADVENTURESSES SHORTS BLOCK – 2 SHORTS IN THIS SCREENING
THE SKYSHIP CHRONICLES
In the 1800's two women battle evil forces in a race for the ultimate weapon. Cast – Karleigh Chase, Ed Olson, Daniel Lee Simmons, Christian Cashmir, Director/producer Jeff Zampino, writer/producer.
THE AVIATRIX
A woman uses a bi-plane replica to recreate a famous aviatrix's amazing and impossible flight across Africa to England. Cast – Tracey Curtis-Taylor.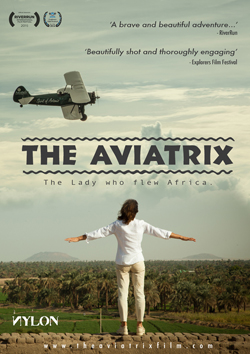 FREE PANEL DISCUSSION – STUNT WOMEN
Hour long panel with stunt women. You'll get to talk to swordswoman Alina Andrei, fire burn specialist Indus Alelia, ground and pound specialist Tammie Baird, swordswoman Tara Cardinal, all around stunt woman Crystal Michelle, and fight and sport specialist Joni Podesta.
ARTEMIS' ASS-KICKIN' Honoree and Venerated, award-winning stuntwoman Angela Meryl will be signing her book, Stunts: The How To Handbook
Ms. Meryl has performed stunts for over two decades. She first caught the attention of the film industry for her exceptional and dynamic work in Kill Bill, in which she doubled Vivica A. Fox. Universally respected by her peers, she's garnered notice for stunts in such films as Skyfall, Battleship and Pirates of the Caribbean: At World's End and countless others. In 2010, she received a Taurus Award for Best Overall Stunt By A Woman, the highest honor a stuntwoman can receive, for her work in the film Obsessed. She has also appeared on Oprah, The Queen Latifah Show, and many others.
RED CARPET AND HONOREE CEREMONY
TICKET INCLUDES 7:45 AND 10:15PM SCREENINGS.
Photo ops on the red carpet followed by The Artemis Women in Action Film Festival Honors Ceremony. Awarding Linda Hamilton, Kristanna Loken, Gina Torres, Angela Meryl, Maja Aro, and Shannon Knapp with Artemis Honors for their contribution to women in action.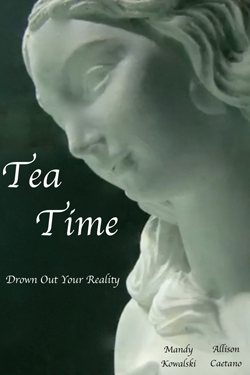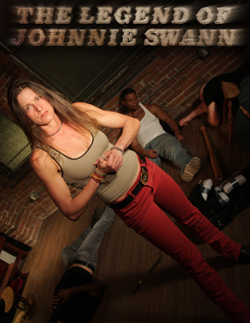 TEA TIME
Two women have tea and end up in mortal combat. Cast – Mandy Kowalski, Allison Caetano.
AWAKEN
A woman risks her life fighting mercenaries on a remote island, in search of her long lost sister. Cast – Natalie Burn, Jason London, Edward Furlong, Daryl Hannah, Vinnie Jones, Robert Davi, Benny The Jet.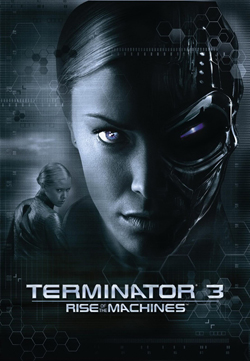 TERMINATOR 3: Rise of the Machines
In honor of Kristanna Loken, we are closing our Red Carpet Gala with a screening of T3! This screening is FREE for all those who attend the Friday night Red Carpet.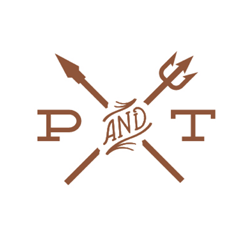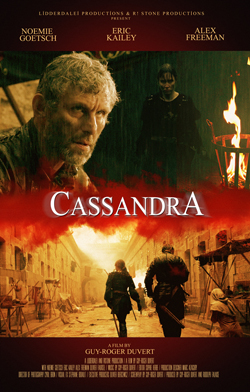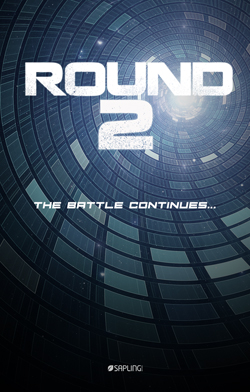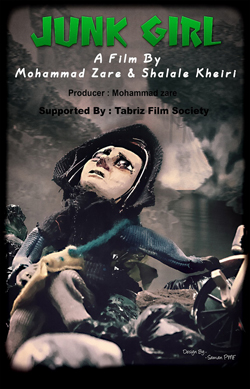 SUPERHEROINES, SWORDSWOMEN, & SCI-FI FEMMES BLOCK 1 OF 2
SHORTS BLOCK – 7 SHORTS IN ONE SCREENING
PIKE AND TRIDENT
Two agents travel through time to recover lost articles from the future. Cast – Kim Turney; Director/Actor, Patty Robinson. 
HELL HATH NO FURY
In a support group, women neglected by their superhero husbands vent until one wife decides she has had more than enough. Dug Rotstein, Director; Cast – April Mullen, Imali Perera, John White, Scott Yamanura.

CASSANDRA
A female knight follows a band of soldiers led by an evil priest and she kills them one by one. Cast – Noémie Goetsch, Eric Kailey.
THE DYNAMIC DOUBLE STANDARD
A woman is thrilled to become a superhero, only to question the scantiness and impracticality of her outfit. Cast – Kandis Erickson, James Hal Hardy; Crew: Produced by Jade Fassbinder and Billy G. Sullivan.
ROUND 2
A government agent chases a woman into a shed. Trapped, she faces him and they fight to the death. Cast – Dave Coyne; Devon Pipars; Keith Jodoin & Dave Coyne, Directors; Keith Jodoin, Writer; Brian Edwards, Director of Photography.
GEAR
In the future where robots control the people, a young girl and her robot decide to fight back. Cast – Charlotte Alexis White.
JUNK GIRL
Dark Gothic animation in which a woman journeys for self empowerment. Director – Mohammed Zare and Shalale Kheiri; Producer – Mohammed Zare; Animators – Mohammed Zare and Shalale Kheir; Photography-edit: Roozbeh Shamshiri; Dir. Asst. & Photographer – Zahra Razavi.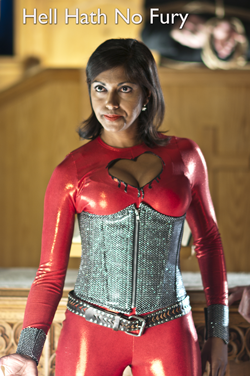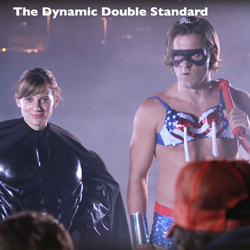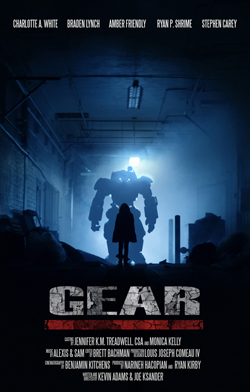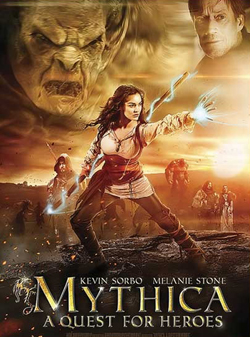 SUPERHEROINES, SWORDSWOMEN, & SCI-FI FEMMES BLOCK 2 OF 2
MYTHICA: A QUEST FOR HEROES – FEATURE
A slave with a gift for magic inspires a group of misfits to battle monsters, giant spiders and an evil priest to save a priestess. Cast – Melanie Stone, Nicola Posene, Adam Johnson, Kevin Sorbo.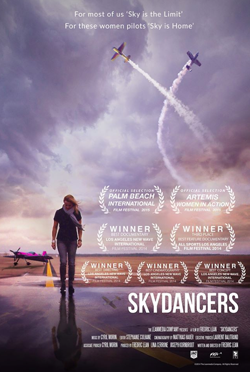 FEMALE AVIATORS – HIGH FLYING ACTION
SKYDANCERS – FEATURE
Acrobatics with planes – women from around the world compete in the aerobatic championship to see who can do the most amazing in-the-air stunts. Cast – Svetlana Kapanina, Kathel Boulanger, Chelsea Stein Engberg; Fredric Lean, Director.
WOMEN ON WHEELS, BLOCK 1 OF 2
UNDEREXPOSED – FEATURE
Female skateboarders working to get respect, sponsors and money!. Cast – Amelia Brodka; A film by Amelia Brodka and Brian Lynch.
WOMEN ON WHEELS, BLOCK 2 OF 2
ROLLER GURL – FEATURE
The wild and rockin' world of Roller Derby in South Cal and the women and men who do it. Cast – Alli-Gator Pi, Anita Nother, Bonzai, Billy Motion, Suzy Emme Swanson, Pigeon, Ghetto Fabulez & many more skaters. Director Bob Bryan.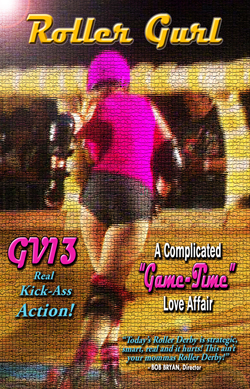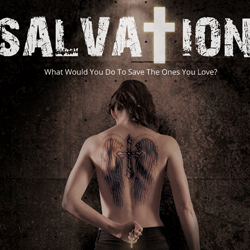 ACTION WOMEN OF THE U.K., BLOCK 1 OF 2
ONE SHORT AND ONE FEATURE IN THIS SCREENING BLOCK
SALVATION
A woman held prisoner by 4 men must find a way to overcome her captors. Cast – Cengiz Dervis, Cheryl Burniston, Greg Burridge, Ben X Bodecker Crew: Ross Boyask – Director and Editor, Brendan Carr – Producer, Chris Regan – Writer, Darren Berry – Cinematographer.
TWO DOWN
A hit man holds a woman hostage … or does he? Cast – Alex Hassell, Tori Hart, Graham Butler, Conleth Hill, Felicity Montagu; Directed by Matthew Butler, Produced by Stephen Frye and Derek Jacobi.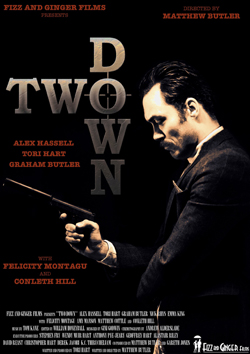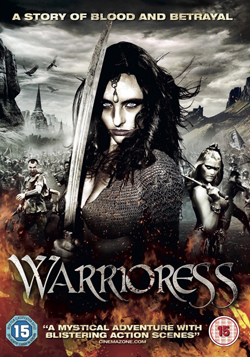 ACTION WOMEN OF THE U.K., BLOCK 2 OF 2
WARRIORESS – FEATURE
A warrior battles her way across the country, fighting bandits, magicians and mercenaries, to fight a final epic battle in an ancient evil fortress to save her village. Cast -Cecily Fay, Joelle Simpson, Christian Howard, Helen Steinway Bailey, Brendan Carr, Zara Phythian; Director – Ross Boyask.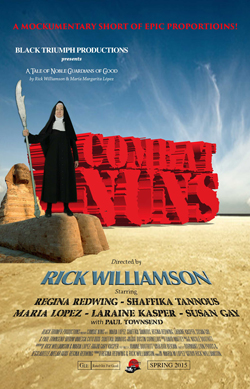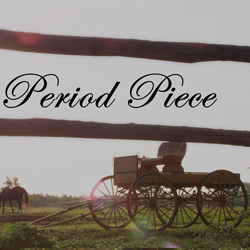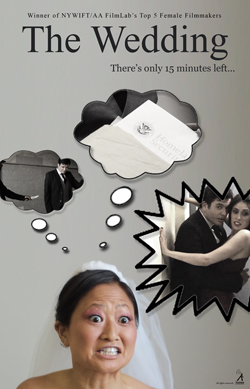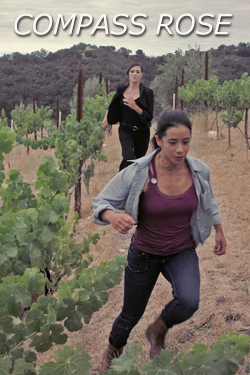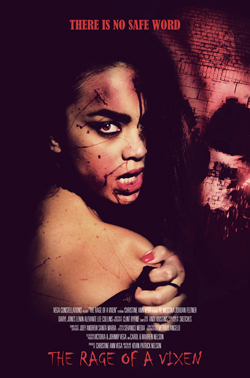 PULP ACTION, TOUGH GALS SHORTS BLOCK
8 SHORTS IN THIS SCREENING
COMBAT NUNS
A news reel of amazing warrior-like nuns through history. Cast – Laraine Kasper, Maria Lopez, Paul Townsend, Regina Redwing, Shaffika Tannous, Susan Gay ; Director – Rick Williamson.
BRASXPLOITATION
A woman wrongfully prisoned hunts those who wronged her. Cast – Mariana Nunes, Mari Peixoto, Antônio Zayek, Liomar Veloso and Norval Berbari; Director/Writer: Edem Ortegal, Executive Producer: Lidiana Reis, Producer: Larissa Fernandes.
PERIOD PIECE
During a movie shoot, filmmakers have to fight off zombies. Cast – Jennifer Pudavick, Onalee Ames.
BIBLIOPHILIA
Librarians handling drug dealers. Cast – Shannon Pedroza, Thash Mose.
WEDDING
A bride imagines several scenarios why her groom is running late – from being kidnapped; cold feet or being a spy. Cast – Toy Lei, Sharon Brathwaite- Sanders, Mark Fletcher, Jeryl Prescott, Gil Menchaca, Melissa Recalde, Bryan Dodds, Natalie Diaz; Directed by: Toy Lei, Produced by: Vanessa Joe, Executive Producer: Toy Lei.
KARMA
An orphan learns martial arts and as an adult becomes a spy to find the man who killed her father. Cast – Cassie Fliegel, Woody Naismith, William Christopher Ford, Steve Hedrick Ingrid Patzwahl, Mark O'Callaghan, Writer; Ingrid Patzwahl, Director, Editor.
UNMISTAKEN
A woman, about to be killed, defeats several men, then vows to kill the boss. Cast – Rayne Guest, Carl Lundstrom.
COMPASS ROSE
In a peaceful vineyard, two women, one an agent the other a resistance fighter, battle each other over secrets that could change the world.
RAGE OF A VIXEN
A woman goes on a rampage to satisfy her revenge against the 12 men who attacked her. Cast – Christine Ann Vega, Al Messina, Jordan Feltner, Darryl Jones, Lee Collins, Lenin Alevante; Director – Kevin Nelson.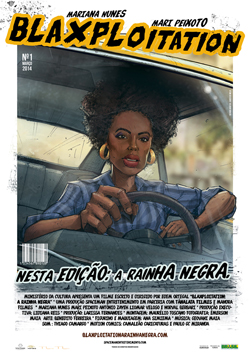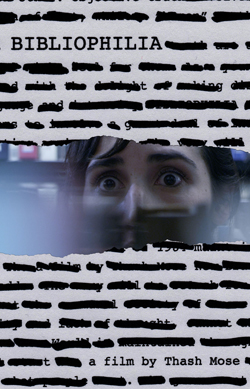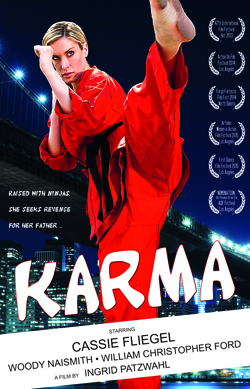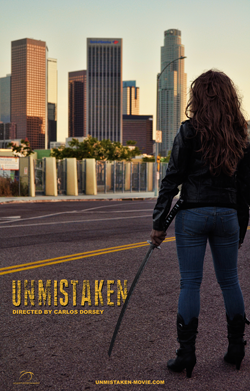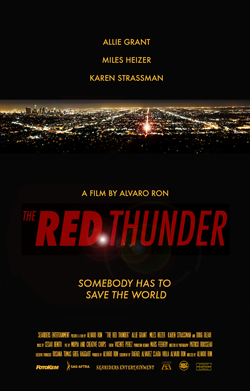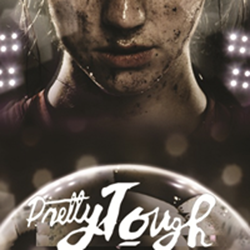 JUST FOR THE GIRLS, BLOCK 1 OF 2
3 FILMS IN THIS SCREENING BLOCK
RED THUNDER
A high school teenager sneaks away with her mom's car to go on a date and she and her date discover the car and her mom are superheros. Cast – Allie Grant, Miles Heizer, Karen Strassman, Doug Olear; Alvaro Ron, Director & Producer.
PRETTY TOUGH
Two competitive sisters join the high school soccer team. Cast – Adelaide Kane, Krystal Young.
READY TO FLY
The journey of determined ski jumpers investing years to get the Olympics to include women in the sport. Cast – Lynsey Van, Jessica Jerome, Alissa Johnson, Abby Hughes, Sara Hendrickson.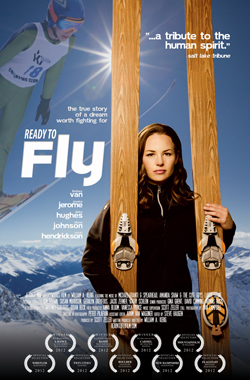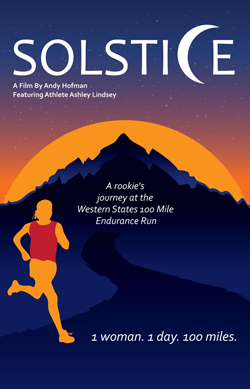 JUST FOR THE GIRLS, BLOCK 2 OF 2
SHORTS BLOCK – 2 SHORTS IN THIS SCREENING BLOCK
SOLSTICE
A woman decides to push herself to her absolute limit by running in her first 100 mile race – over mountains from one town to another. Cast – Ashley Lindsey.
LOST MARATHON
A woman who runs marathons finally learns the joy of running. Cast – Courtney Kistler.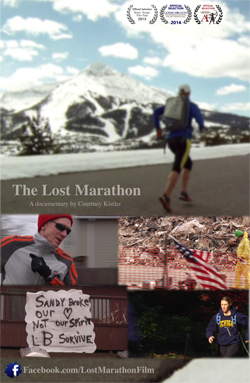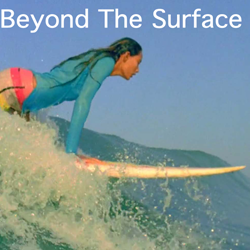 ACTION WOMEN INTERNATIONAL, BLOCK 1 OF 2
SHORTS BLOCK – 2 SHORTS IN THIS SCREENING
BEYOND THE SURFACE
Five women travel the coast of India, learning its culture and spreading the joy of surfing. Cast – Ishita Malaviya, Crystal Thornburg-Homcy, Lauren Hill, Emi Koch, Kate Baldwin, Liz Clark.
POWER
A woman commits her life to teaching self-defense to young girls in India, known for having the highest rape statistics. Cast – Debi Steven.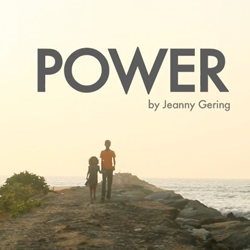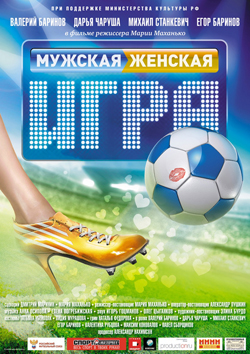 ACTION WOMEN INTERNATIONAL, BLOCK 2 OF 2
MEN'S WOMEN'S GAME – FEATURE
In a small town needing an infusion of big company money, an experiment to include women in intra-company soccer games inspires a young man to pose as a soccer coach. He and his team learn about life, love and soccer really quickly. Cast – Darya Charusha, Valentina Rubtsova.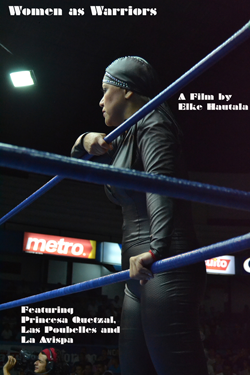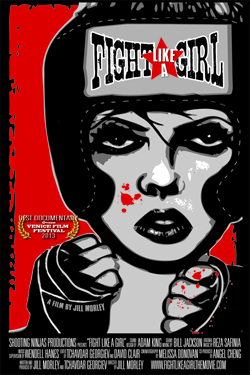 FIGHTING WOMEN, WMMA & BOXING
SHORTS BLOCK – 3 FILMS INCLUDED IN THIS SCREENING
WOMEN AS WARRIORS
Women surviving and excelling in the wild world of Mexican wrestling.
WHAT IT TAKES
A young woman fights in her first WMMA contest against a champion. Cast – Katie Schwartz, Paulo Tocha, Luci Lampe, Kylie Contreary, Akkim Lee | Director, Laura Stockton | Producer, Will Hall | Director of Photography.
FIGHT LIKE A GIRL
A documentary that follows 4 boxers, one beginner, one amateur, and two pros through training, fighting and real life. Cast – Jill Morley, Susan Merlucci Reno, Kimberly Tomes, Maureen Shea, Melissa Hernandez, Steven Frank, Luigi Olcese, Gary Lee, Michael Ren.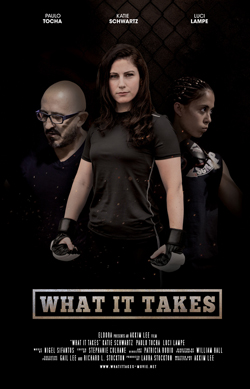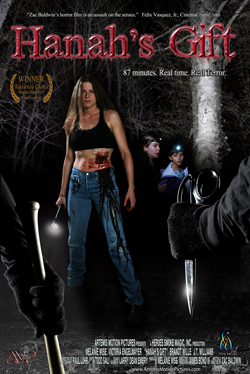 HORROR HEROINES
HANHA'S GIFT – FEATURE
When a night of terror reigns on a secluded anger-management group, the survivors must find a way to live through the night. Cast – Melanie Wise, Victoria Engelmayer, Brandt Wille, JT Williams, Alina Herrera, Philip J. Gibbs; Writer/Director – Zac Baldwin.